Ignazio Coraci, CEO of ASC Cargo Limited, is an entrepreneur and senior figure in the Aviation industry.
He is also a member of the board and Company Secretary of Cargo Invest Limited, based at London's Heathrow Airport.
Ignazio founded ASC Cargo Limited in 2008. His vision: to provide a unique and personalized ground handling service tailored to individual airlines and customers. ASC Cargo brings together a team of highly skilled and experienced aviation professionals committed to delivering industry excellence.
ASC was launched in 2010 and the company rolled out its cargo handling services with its ground handling product following soon after.
Today it is based at London's Heathrow Airport – Britain's global cargo gateway – and it's thriving and growing fast with customers including Azerbaijan Airlines, Cargolux, Silkway Airlines, AirSerbia, Airmalta, Turkmenistan Airlines, Uzbekistan Airways, Silkway West Airlines, Air Astana, Aeroflot, Royal Air Maroc, Kuwait Airways and Malaysia Airlines.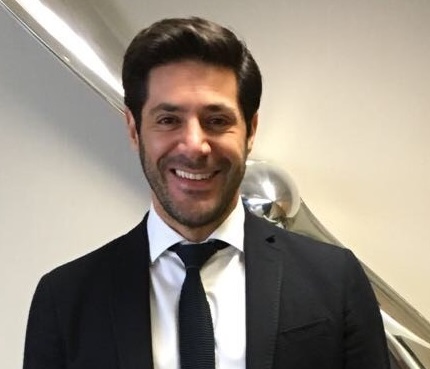 Based at Terminal 4, ASC Cargo Limited provides a range of cargo services at Heathrow – land and airside access allowing for faster turnaround times. Its warehouses deliver extensive and specialised areas for door-to-door handling and temporary storage of pallet and loose cargo. The ground handling team works with multiple airlines, providing check in, boarding baggage tracing, handling, aircraft loading and unloading, and ramp handling. What sets ASC Cargo Limited's operations apart from its competitors is both landside and airside access.